WHO IS ATLAS CHIROPRACTIC CLINIC IN THE PHILIPPINES?
Atlas Chiropractic Clinic is a leading chiropractic center in Sta. Rosa, Laguna, South of Metro Manila, Philippines. It is a modern-day clinic that offers the best treatments for health and wellness. The clinic is operated by Dr. Jon Goins and his professional staff who have been working in Chiropractic clinics for close to a decade in the Philippines. He provides the best care and treatments for his patients.
Who can benefit from Atlas Chiropractic Services?
There are many reasons why a person would like to receive treatment from the clinic. The following are some of the benefits of receiving treatment at Atlas Chiropractic Clinic Philippines:
People suffering from chronic pain are unable to do their daily activities normally. Atlas Chiropractic Clinic provides effective solutions to the pain using different methods to relieve symptoms. The clinic has a team of highly-trained professionals who know how to treat pain using these methods.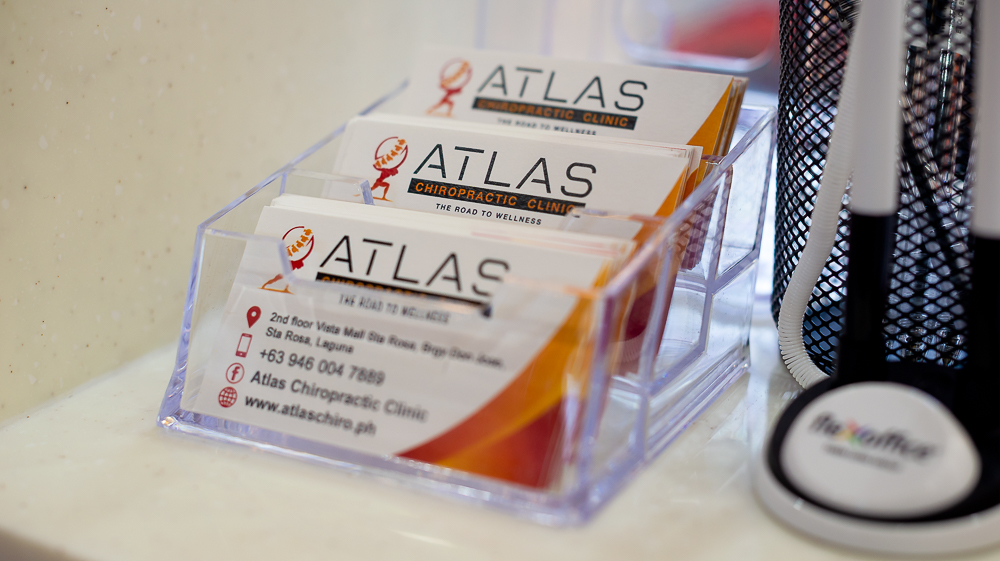 What are the benefits of receiving treatment from Atlas Chiropractic Clinic?
If you have been suffering from any health condition for many years now, then it's time to get rid of them. The clinic offers the best treatments to its patients. It is a fact that Chiropractic can help patients in a better and more effective way than any other health care professionals. The doctor has been treating various health conditions such as musculoskeletal pain, neurological disorders, headache relief treatment, spinal pain, back pain, carpal tunnel syndrome, sciatica, frozen shoulder, posture correction, golf injuries treatment and much more. The patients are guaranteed to receive healing and relief from their various ailments the best way possible.
Can healthy people receive Chiropractic services?
Definitely, yes. Dr. Jon Goins explains that chiropractic treatment is an effective way to help maintain and improve overall health. The human body consists of many different systems and organs that work together to maintain a balanced state of health. The nervous system is one of them. It is responsible for relaying information between our brain and the rest of our body. In addition to the spinal nerves which go from the spinal cord to the rest of the body, there are also peripheral nerves. These are nerves that go outside of the spine, but within the body. When there is a problem with one of these nerves, it can affect many other systems and organs. This is why Dr. Goins believes that chiropractic care can be helpful in maintaining a healthy body and keep the body in optimal condition.
Gonstead method
Atlas Chiropractic specializes in Gonstead method and adjustments, which is an advanced approach to chiropractic care. The chiropractor at Atlas Chiropractic Clinic in the Philippines uses Gonstead's method of spinal adjustments as a safe and effective way of treating patients. What makes the Gonstead method special? It's the fact that the chiropractor uses x-rays to see what the problematic area is, and focuses on specific bones, and joints by using his hands to manipulate the joints of the spine. This allows the chiropractor to adjust the spine and align the patient's spine without causing trauma or injuring the nerves or muscles of the body. In addition to this, the chiropractor at Atlas Chiropractic Clinic uses specific techniques to reduce pain and improve the range of motion of the spine.
Tips on how to choose the best chiropractor in the Philippines
Do you know that there are few chiropractors in the Philippines? However, how do you know which chiropractor is the best one to go to when you have an injury or problem with your spine? Here are some lead questions you need to ask on how to choose the best chiropractor in the Philippines:
1. What kind of treatment does your chiropractor offer?
This should be the first thing to ask when looking for a chiropractor. There are different types of chiropractors and what they offer is also different. You need to find out what kind of chiropractor your doctor is before you decide to avail his or her services.
2. Do they offer adjustments?
You need to ask about their chiropractic services in particular. Not all chiropractors are the same, some don't even adjust, and focus only on soft tissue work like massage.
3. Does your chiropractor have a license?
You should make sure that the chiropractor you choose has a valid license. The Department of Health (DOH) requires all chiropractors to have a license in order for them to practice their profession in order to get certified by Philippine Institute of Traditional and Alternative Heath Care.
4. How long has your chiropractor been practicing?
A good chiropractor should have been practicing for at least a few years.
5. Does your chiropractor have an informative website?
This is a question often get asked by potential clients. Many clients often look for a chiropractor with a website, but when they go to look for one, they find only chiropractors with Facebook pages or websites full of advertisements and useless information. Make sure that the chiropractor has a very useful, informative website that will answer all your queries.
6. Do you know if your Chiropractor gets positive reviews on Google review?
Look for reviews and see feedback from clients. It will help you get an idea about their experience of Atlas Chiropractic Clinic which will most likely give you very positive feedbacks.
Conclusion: Atlas chiropractic services has the best services in the Philippines!
Atlas Chiropractic Services has been the most preferred choice of many Filipinos. It offers the best and safest treatment for back pain, neck pain, shoulder pain, headaches, injuries and much more. The services are affordable and are offered at reasonable prices. What makes them different from others is that they offer the Gonstead Method and have the best facility to provide the best treatment and care for their patients. This is one of the reasons why so many people have given this clinic a thumbs up.
We are here for you.
Atlas Chiropractic Clinic
The road to wellness