With our growing number of patients, Atlas Chiropractic Clinic are swarmed with positive feedbacks and appreciation as they found healing and proper care from our expert chiropractors. Find out about their experience in this section.
Atlas Chiropractic Clinic | Patient Testimony
Atlas Chiropractic Clinic | Patient Testimony
Atlas Chiropractic Clinic | Patient Testimony
ALL the staff are very very accommodating you will feel like you are just at home, and Dr. J explains every method. Last Feb. 10, I was bedridden due to severe lumbar pain because of a bad lift. On strong oral pain relievers, it took me a week to sit and stand for a while so my wife can bring me to the hospital on a wheelchair, cane and back brace for X-ray. Results were interpreted by a Dr. J as Degenerative Lumbar Osteoarthritis because of previous lumbar slip disc surgery way back 1997 and was advised to have at least 48 sessions to recover. First session happened on Feb 17 and I did not take pain relievers anymore. On my 4th session, I no longer used my cane in walking and I can sit and stand for at least an hour. On the 6th session, no more back brace and was able to drive short range; and able to attend Sunday Mass. On the 10th session last Sunday, I was able to perform light household activities already.
hello everyone! i highly recommend doc jon as your best chiropractor. i was having back pain after giving birth last year november 2020 and thought it was normal for us mommies after all the carrying of the baby and cs operation and breastfeeding. But when i met doc jon and her wife miss jaja. They were very kind to help me experience how the treatment will really help me do better at work. it was my first time to experience the treatment and the results have been great after up until after 2 months. having lower back pains and shoulder and neck pains results to uneasy movements and sleepless nights that i thought was normal and cannot be treated.
As an IT before, i was required to be sitting down at work for more than 10 hours a day. That resulted to severe sciatic pain. I have been dealing with it for more than a year before i met Doc John. The only solution i can think of before was pain relievers/pills and hilot. I heard of Chiropractic Treatment before but was scared as it was all new to me. With 1 session with Doc John everything changed. Not to exaggerate but it worked like magic, after that session the pain was gone and it stayed that way up until now. Now living in a foreign country at the moment i have been looking for the same experience that i have but none of them could best Doc John's treatment, his holistic approach is something that other chiropractor's even in 1st world country couldn't achieve. Will surely be booking a session once i get back home soon. I HIGHLY RECOMMEND THIS CHIROPRACTOR! Hats off..
I've been looking for a chiropractor near me for months to help me with the discomfort brought on by my scoliosis, and good thing Atlas Chiro opened.
I used to have lower back pain from too many reasons, one of them I guess my bad posture, but after experiencing chiropractic treatment, my discomfort lessen and I became more conscious with my posture.
The clinic has a licensed chiropractor so you can surely trust their service. I have scoliosis and I am only on my fourth session but I can already tell a difference. The doctor also explains the procedures well so you would know what is being done throughout the sessions. Their staff is also very accommodating. They will notify you of your scheduled appointments. I definitely recommend this clinic and I am looking forward for my next 44 sessions.
The staffs are very responsive to my inquiries even beyond the clinic hours. They have genuine concern to their patients because they reiterate the information what I should care for after my session. Doctor Jon's explanations were very enlightening, his assessments and treatments were thorough–he is very professional yet with a warm and friendly personality–parang Pinoy na! I highly recommend Doctor Jon of ATLAS for people wanting a better health and well-being! Try this chiro treatment, it is all so worth it 100%!
Thank you, Atlas Clinic, for finally opening a Chiro clinic here in Sta Rosa, Laguna. I have been looking for a Chiro treatment for a long time due to my severe backpains especially at the lumbar area, frozen shoulders, and migraine.
I have been under Chiropractic Care of Doc Jon Goins since 2014. An American Trained Doctor of Chiropractic. And now that he has his own place which is Atlas Chiropractic Clinic at Vista Mall, Nuvali Sta. Rosa Laguna, i will definitely go there to continue my treatment for my long term health wellness. Thank you Doc Jon for taking care of me
Very accommodating and professional. I have been treated by Chiropractors in other countries but with Dr. Jonathan it was an amazing experience and definitely he is a master of this field. I highly recommend their team.
I had a treatment during the grand opening on February 15, 2022 and I literarily felt a huge improvement right after. My knees and back were feeling so much better and I literally felt my bloodstream flowing. Thank you Doc. Jon and team, see you soon again on Sunday.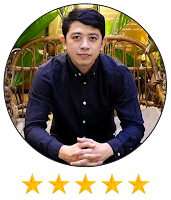 The doctor was very good. He knows what his doing. The procedure was painless. His very accommodating. I like it very much. Highly recommended
It is my first time to experience this kind of service and it is truly recommended. 2 thumbs up
A newly opened chiro clinic in Laguna. We highly recommend Doc Jon because he is so professional. He's our chiropractor before in Alabang. Staffs are well trained and friendly. Experience the Towel of Life! So relaxing…..Avail their packages for complete wellness journey
Glad to find this clinic and get a very good package deal, which is way cheaper than what other clinics offer. Has a very homey, stress-free ambiance with a very nice welcoming staff. Best of all, Doc John has been doing a great job in helping me out with my back.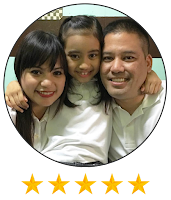 Doc Jon is extremely experienced chiropractor. I knew after the first visit, he would be my chiropractor for the rest of my time to help me with cervical and lumbar injuries. thanks Doc!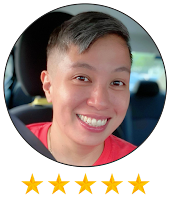 Doc Jon has been our Chiropractor since 2016 and he is the best ! We highly recommend him!
We've been a patient of Dr. Goins since he started here in the Philippines. His expertise in chiropractic is above standard. We highly recommend him!!!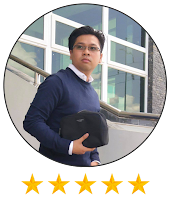 All the staff was amazing and accomodating. Doctor Jon is a professional. He knows what he's doing. A must visit place!! Will give a 5 star for my first visit!!!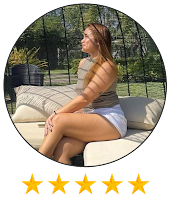 I used to suffer from lower back pain. I was able to resume my normal movements after having my treatment. It also helped with my sinuses. Jon was extremely attentive and polite.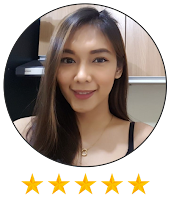 Doc Jon is very Professional with what he is doing. He helped me manage my Chronic back pain. Every Crack, feels Great!
The Best po si Doc Jon! First time ko po magpachiro and sobrang sarap po at gumaan po ang katawan po. Mas lalong lumakas ako. 3yrs na mabigat ang likod ko pero nung nasubukan ko po mag pachiro, nawala yung 3yrs na bigat ng likod na nararamdaman ko.. salamat po doc jon for helping me feel much better than before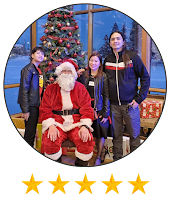 Doc Jon is my Favorite Chiropractor ever. I really love how he adjusted my spine. Looking forward to see you again doc
The best chiropractor in the philippines. Once handled by Doc. Goins it will surely relieved your pain. I have my lower back pain for almost 3 weeks and Doc adjusted me. one click in my back and it feels like im in heaven.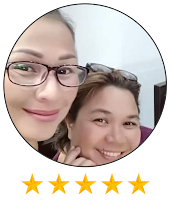 To the best Chiropractor in the Philippines, thank you. Travelling from Antipolo to Sta Rosa to get the treatment is worth it… Congratulations on having your own clinic. ATLAS! cures…