Amazing Associate Needed in Modern Philippines Clinic!
Atlas Chiropractic Clinic
Compensation: $8,000 to $12,000 Monthly
Philippines Full Time
Sick leave + Paid vacation + Full training and mentorship + New patients provided
Be the Chiropractor that you want to be! Amazing Associate opening in the Philippines – Come work in a happy and fun clinic with great growth potential!
Open to new graduates and experienced Chiropractors!
Position comes with a progressive salary and a generous bonus structure.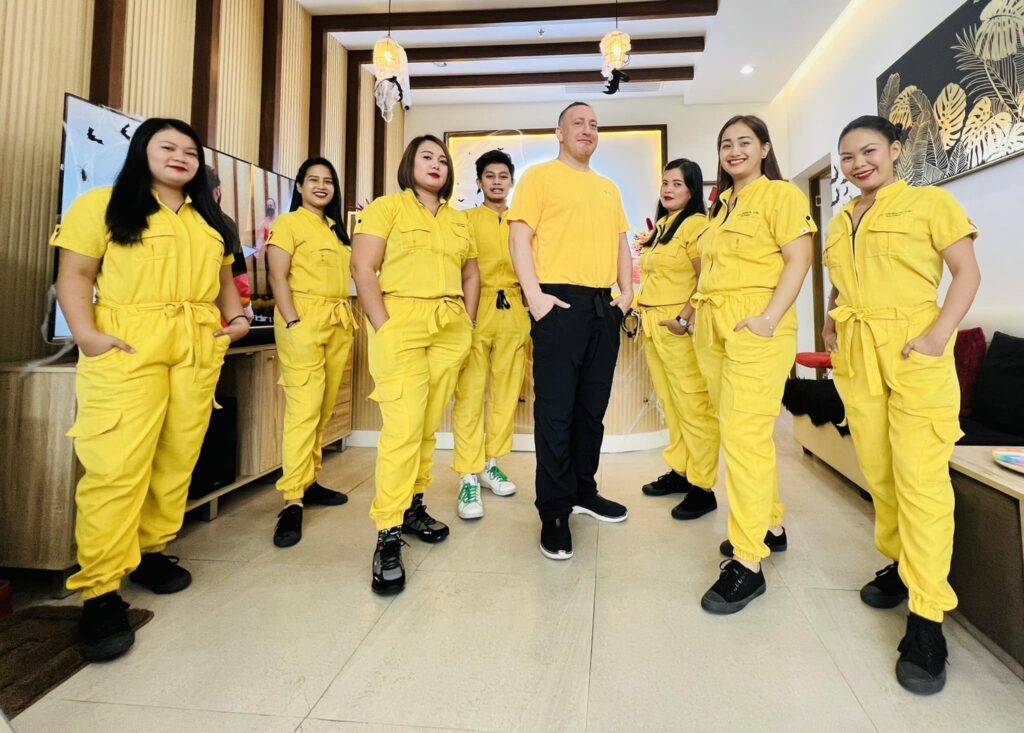 About the Practice
Atlas Chiropractic Clinic is a newly established yet thriving clinic in the Philippines. Due to a massive increase in demand, work is already underway to open our second clinic – where the position will be based. We offer a friendly and family oriented clinic with positive vibes and tons of incentives! We are certified under the Philippine Institute of Traditional and Alternative Health Care.
Our team is composed of highly skilled professionals who go beyond their Chiropractic practice by providing consistent counsel to our patients. Within the 2 clinics there are Chiropractors, Chiropractic Assistants, Marketers (with Photographers) and Massage Therapists. We work in harmony with weekly face-to-face meetings between the whole team to make sure we are providing optimal care to our patients. Our mission is to provide a service that will help patients achieve and maintain their highest potential for health.
We are a thriving dynamic subluxation based clinic that sees a variety of patients; from celebrities to athletes, and everyone in between. We are a cash only practice so there is no insurance stress. The majority of our practice is to help with musculoskeletal conditions, in particular scoliosis. We treat using a variety of techniques, such as Gonstead, Thompson, SOT, Diversified, Activator and AK. Our focus is to use whatever is needed to help the patient and provide them with quality adjustments.
Patient appointments last 10 minutes.
About the Position
We plan to have our second clinic up and running by June. However, we still have space available for you to join us before then at our original clinic.
Starting salary of ₱220k pesos with percentage of collections
Open to new graduates and experienced Chiropractors
New patients provided by clinic
4.5 day working week
Sick leave
Paid vacation
Full training and mentorship
Condo available for rent 1 block away from new clinic
We have a marketing team, however, you will be required to take part in some marketing events
Must have an active Chiropractic License
About the Place
Come and work in a country with a caring and family orientated population! The Philippines is truly a place of beauty with over 7,00 islands and beaches to explore – From the festive beaches of Boracay to the limestone cliffs of Coron. The Philippine coastline offers diversity that is rarely matched anywhere in the world.
There's so much to do in the Philippines that you'll never want to leave! Its extremely low cost of living makes it perfect for both families and individuals to put down roots and take in all the country has to offer! It is almost always sunny which makes it an outdoor enthusiasts paradise! From diving and surfing to hiking and photography, the Philippines is full of adventure. It is also heavily steeped in culture with hundreds of historic churches, temples and forts to discover.
The clinic itself is conveniently located next to major shopping malls, grocery stores and a train station. Regardless, the Philippines has an extensive and reliable public transport service that is as diverse as its population. The country has a comprehensive bus and rail system as well as an abundance of taxis and Jeepneys (a Filipino mode of transport).
If you are a team player with integrity and is passionate about Chiropractic and how it helps to improve the lives of millions of people we would love to hear from you!
Apply below with your CV and Cover Letter